October 8, 2021
Each year, countless tourists flock to world-famous Las Vegas hotels, resorts, and casinos. With that in mind, it's not a question of "if" a hotel accident will happen, but rather "when" it will occur.
Hotel owners, operators, managers, and staff owe every visitor a reasonably safe environment. If they breach their duty of care and it causes injuries, hotels can be held liable.
Suing a hotel for negligence requires you to prove the following:
The hotel owed you a duty of care
The hotel breached that duty of care
The harm you suffered was foreseeable (in other words, the hotel should have appreciated the fact that the type of injury you sustained had the potential to happen to someone)
You suffered damages as a result of the negligence
Proving negligence in hotel accident cases can be complicated. If you've suffered damages due to the negligence of hotel management or staff, it's in your best interest to consult with an experienced hotel accident lawyer in Las Vegas as soon as possible.
Point #1 – Hotels Are Obligated To Provide Reasonable Care For Guests
Las Vegas resorts, hotels, and casinos are legally obligated to reasonably ensure the safety of guests and visitors. Common examples of "duty of care" expected by Vegas hotels include: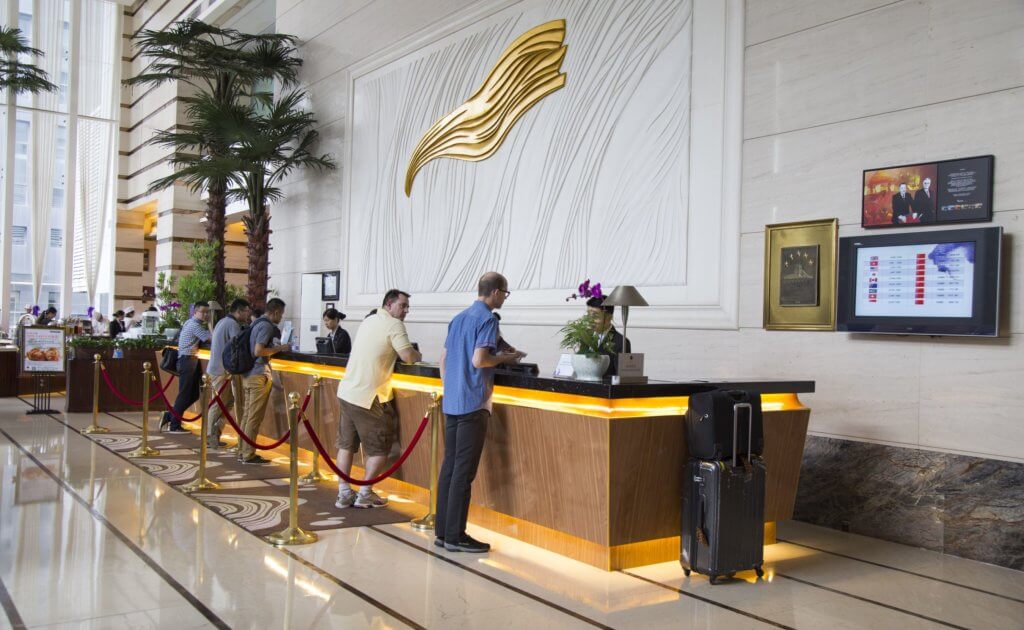 Cleanliness, sanitation, and hygiene – that's especially true as we move into a post-pandemic world
Regular inspection of the premises
Safe exercise equipment and areas
Duty to maintain adequate lighting, hazard-free walkways, and make needed repairs
Adequate and reasonable security measures
Safe stairs and elevators
Working locks on hotel rooms
Controlled insect infestations
Further, hotels are obligated to post necessary signs warning guests of slippery floors, emergency exits, construction sites, closed areas, etc.
Point #2 – You Must Prove That The Hotel Breached It's Duty of Care
Suppose a hotel doesn't comply with its legal obligations to provide a reasonably safe environment. In that case, it may be guilty of breaching its duty of care. However, you must also prove the following for it to be considered a breach of the appropriate duty:
The hotel owner, manager, or staff member were aware (or should have been aware) of the hazardous conditions
You were permitted to be on the premises
Evidence of the dangerous conditions
The hotel ownership did not take reasonable steps to prevent harm to its guests
The hazard was not "open and obvious"
Your actions didn't contribute to the injury (i.e., intoxication or general clumsiness)
Point #3 – You Must Suffer Damages As a Result of Hotel Negligence
Failure to meet obligated standards of care isn't the only requirement for successful hotel negligence cases. A person suing is required to prove that they suffered damages as a result of injuries caused by hotel negligence.
Without damages, there is no case. It's that simple. Common examples of recoverable damages in hotel negligence cases include:
The cost of medical bills
The value of lost wages
Pain and suffering
Mental anguish
Loss of companionship or loved one
Decreased quality of life
What Are Some Common Accidents And Injuries In Las Vegas Hotels And Casinos?
Premises liability injuries can occur anywhere. Las Vegas hotels and resorts are no different. Common examples of why people sue hotels for negligence typically involve the following types of hotel accidents: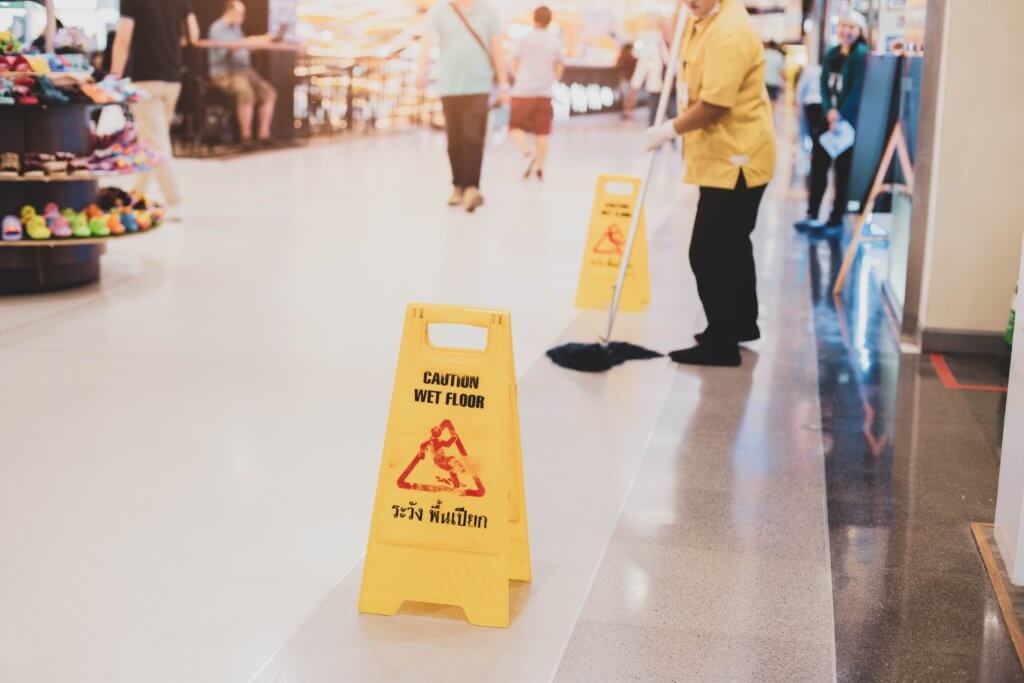 Slip and fall injuries due to hazards or slippery walkways
Wrongful death and injuries caused by insufficient security
Golf cart and car accidents involving hotel drivers
Food poisoning causing serious harm
Burns and fires caused by improper wiring or faulty equipment
Broken beds, furniture, and fixtures that cause lacerations, falls, and other injuries
Improper lighting leading to slips, trips, and falls
Unsanitary conditions that lead to disease and infection
How to File a Claim Against a Hotel
Winning hotel negligence cases requires clear proof of a violation of the duty of care and damages resulting from the negligence. While every hotel negligence claim is different, you should take a few general steps immediately after any hotel accident. These include:
Take pictures and videos of the hazardous condition and your injuries
Seek immediate medical attention
Identify eyewitnesses
Contact a proven Las Vegas hotel lawsuit lawyer to discuss your case
Most hotel accident claims are settled out of court. Unfortunately, many inadequately represented plaintiffs accept the first offer or offers that are much lower than the value of their case due to pressure tactics and lack of knowledge. Having the right lawyer by your side is extremely important. Why? Because suing a hotel, resort, or casino can be a time-consuming and complicated process. Working with a skilled attorney can help ensure that you file your claim before the statute of limitations expires, that you are able to present effective evidence, and that you pursue maximum compensation for your injuries.
Contact Paul Padda Law Today
At Paul Padda Law, we fight for the rights of our clients. If you've been injured in a casino or hotel, you'll need the help of a great law firm.  Our Las Vegas personal injury lawyers are skilled and passionate about pursuing justice on behalf of our clients. Contact Paul Padda Law today at (702) 366-1888 for your free, initial consultation.