Recovery Resources
Community Resource Directory for the Vegas Valley
At Paul Padda Law, it is our business to help our clients with recovery from their injuries. Likewise, we look at the entire Las Vegas community as our client and seek local causes and organizations that help enhance our quality of life and vitality. We also strive to serve as a hub of information and resources for those in need, especially for those that need extra care but are often forgotten or overlooked. We've compiled a list of local non profits and service providers to make it easier to find the help you need or find an organization to whose work you'd like to support.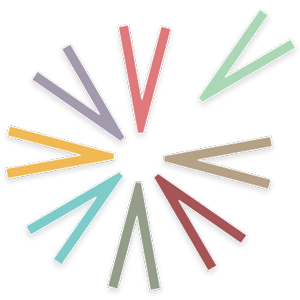 Emotional Recovery
A Constant Focus on Your Total Recovery
With our skilled team of professionals and unparalleled commitment to excellence, we will evaluate all your needs after any serious injury. This includes fighting to make sure you receive all the necessary medical care, and that all your lost wages are accounted for. Beyond that, our Las Vegas personal injury lawyers will spend time getting to know you, your family, and what it will take to completely address the emotional impact you have endured. You may require additional community services, resources, equipment, or training to adjust to your situation. We can also help you find those services.
Even after your case is over, we remain at your disposal. In short, our comprehensive and holistic approach to our clients is what has made us so successful in the personal injury field, and we are pleased to offer our services to you.
Financial Recovery
Recover More than Just a Personal Injury Settlement. Your case is about more than money. It's about making things right. Nevada personal injury law is designed to compensate an injured individual for the various losses caused by another's negligence, so they have the chance to be made whole again. After consulting a capable Las Vegas injury lawyer, you may be able to hold the appropriate party accountable. The precise amount of recoverable damages for your personal injury will greatly depend on your specific situation, such as the degree of your injuries and how the accident impacted your life.
IN MOST PERSONAL INJURY CLAIMS, WE CAN SEEK COMPENSATION FOR:
Lost wages and diminished earning capacity
Past, present, and future medical costs
Pain and suffering
Permanent disability or disfigurement
Property damage
ADDITIONALLY, IF YOU'VE LOST A LOVED ONE, YOU MAY RECOVER:
Loss of companionship
Mental anguish
Loss of guidance and nurturing
Funeral and burial expenses
Loss of benefits
Physical Recovery
Don't Suffer Because of Someone Else's Negligence
You are not a victim in our eyes. Your wrong has yet to be corrected. No one expects to be injured or have their life turned upside down because of an accident. You may be dealing with staggering medical costs, physical discomfort, time away from your job, or the inability to live life to the fullest. You may expect the at-fault party or their insurer to do the right thing, but large companies and those they represent are usually only interested in preserving their bottom line, rather than ensuring you and your family get back on your feet.
After being wronged or seriously injured, the idea of filing a formal insurance claim or legal action may be intimidating, but you should not be forced to sacrifice your physical, emotional, or financial well-being because of someone else's negligence. It often takes help from an aggressive and knowledgeable personal injury attorney to fully understand your rights and secure what you need.
If you're weighing your options after suffering a serious injury or loss, we know the importance of doing your homework and finding the right injury lawyer to represent you and your loved ones' interests. Our experienced Las Vegas personal injury lawyers know what you're facing, are eager to assess your situation, and will help determine your next steps. Please don't hesitate to contact us for a free, no-risk consultation.