September 7, 2021
It's 2021, but with more than 400k deaths and millions of positive tests, COVID-19 is still wreaking havoc on the nation. While this has been a tough time for everyone, no group of people has been hit harder than the elderly population.
The coronavirus is known to cause more complications and increase the risk of death for older Americans. However, recent studies have suggested that the elderly are not just suffering from the pandemic's health effects. They are also dying at a disproportionate rate due to the conditions in nursing homes.
If you or a loved one is receiving inadequate care or their nursing home is not taking recommended precautions to keep residents as safe as possible from COVID-19, it's in your best interest to contact a Las Vegas nursing home abuse lawyer as soon as possible.
At Paul Padda Law, we're here to address your issues, investigate your case, and inform you of your legal options if nursing home neglect is present. Contact us today at (702) 366-1888 or use our online form to request a consultation.
Notable Statistics About Nursing Homes During The Pandemic
Even before the pandemic, instances of nursing home abuse and neglect were on the rise in Nevada and across the nation. Pre-pandemic, nearly 5 million elders were abused each year. Additionally, 36 percent of nursing home residents witnessed at least one instance of physical abuse of an elderly resident. Take a look at a few COVID-19 nursing home stats below.
Thirty-nine percent of COVID-19 deaths happen in nursing homes.
More than 100k residents and staff members of nursing homes or other long-term care facilities have died of coronavirus complications.
Nearly 25 percent of nursing home facilities have been understaffed throughout the pandemic.
Eight out of ten COVID-19 deaths in the United States have been people older than 65.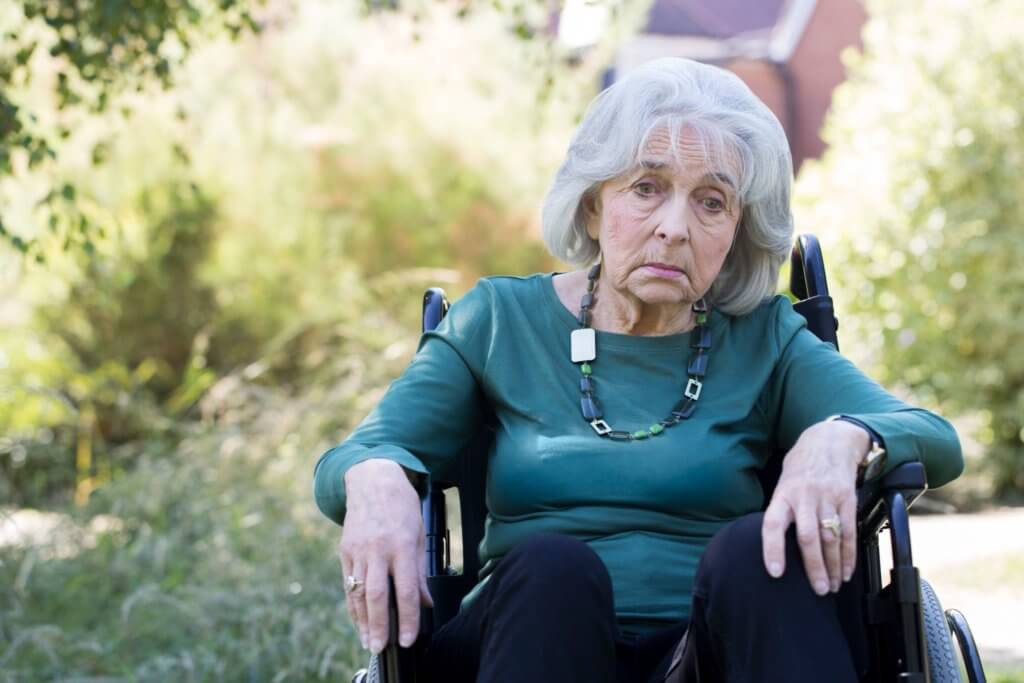 According to the AARP, many factors contribute to the increased COVID-19 mortality rate of older adults. However, a "lack of accountability in the nursing home industry" has played an enormous role.
The Role of Negligence In Nursing Home Deaths During The Pandemic?

Nursing home neglect occurs when staff members fail to provide essential and necessary services to residents like food, fluids, and a sanitary environment. Negligence can result in injuries, physical illness, mental health problems, and potentially even death.
Unfortunately, instances of nursing home neglect and abuse have increased in frequency since the start of the COVID-19 pandemic. A likely reason for that is that there is much less government oversight of long-term care facilities and nursing homes since many resources have been redirected.
Additionally, nursing home staffers are tired, underpaid, and work at multiple facilities. Under the circumstances, caregivers are less likely to maintain safety standards. As a result, the residents are also more likely to be abused since loved ones cannot visit and spot abuse or neglect.
Nevada has not passed any legislation exempting nursing homes from specific requirements yet. If you or your loved one has contracted COVID-19 or otherwise suffered neglect or abuse in a nursing home during the pandemic, it's in your best interest to contact a proven nursing home attorney to discuss your case.
What Nursing Homes Can Do To Increase Safety Measures
Nursing homes have received guidance from the government about how to prevent COVID-19 exposure in their facilities. The Centers for Disease Control and Prevention (CDC) have recommended nursing homes do the following: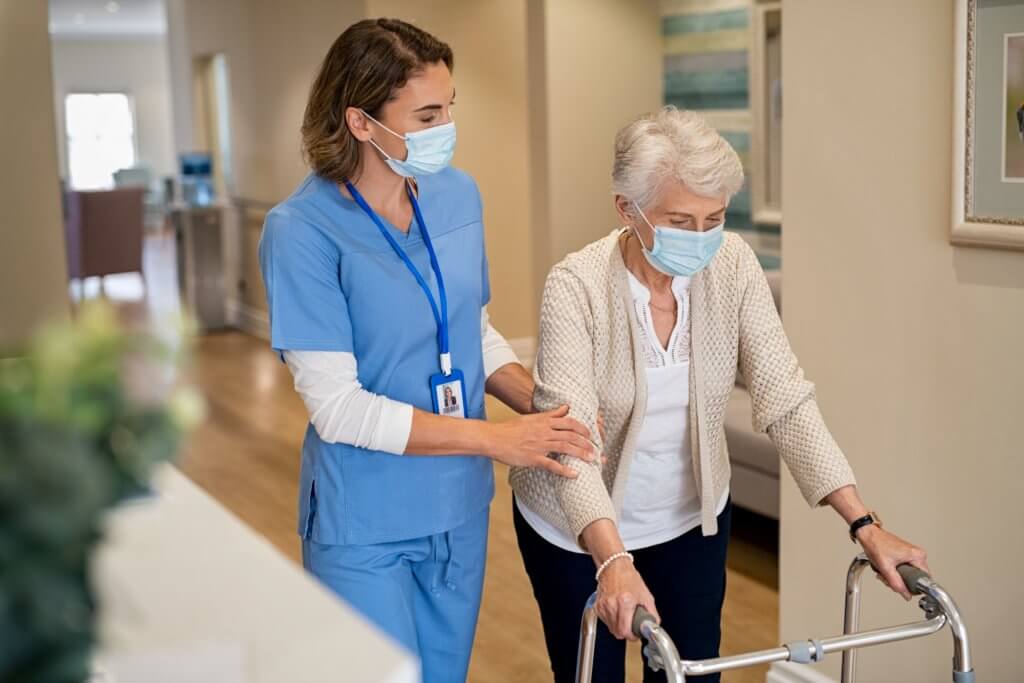 Designate one on-site staffer with infection prevention and control training to oversee the facility virus prevention strategies.
Accurately report all COVID-19 cases.
Provide all residents, staff, and visitors with appropriate personal protective equipment.
Create a safe visitation plan and schedule.
Designate one area of the facility to handle suspected coronavirus cases.
Adequately sanitize the facility as required.
A long-term care facility or nursing home that is not adhering to the recommended COVID-19 safety protocols or is otherwise negligent can potentially be held liable for injuries, illness, and deaths occurring due to their negligence.
What Can You Do If You Suspect A Loved One Is Being Neglected?
If you or your loved one has contracted COVID-19 due to nursing home negligence, it can be hard to prove without concrete evidence of neglect or intentional abuse.
Due to the widespread COVID-19 infection rates across the nation, pinpointing exactly how or why a nursing home resident contracts it can be challenging. However, that doesn't mean that it's not possible.
If the nursing home or long-term care facility did not implement or enforce appropriate safety measures, it could lead to the spread of the virus in the facility. Our team of Las Vegas nursing home lawyers can potentially establish that the facility's negligence resulted in you or your loved one contracting the virus.
How To Prove Nursing Home Neglect In Coronavirus Cases
Even before the pandemic started, proving nursing home negligence was not easy. However, a few possible indicators that a nursing home or long-term care facility may be responsible for your loved one contracting COVID-19 includes, but is not limited to:
Internal documentation (i.e., memos, reports, and recorded conversations) showing the nursing home did not appropriately sanitize the facility.
Medical records of staff or residents that prove they contracted COVID-19.
Proof of staffers or residents who contracted COVID-19 without the nursing home taking appropriate action.
Contact Paul Padda Law Today
At Paul Padda Law, we fight for our clients, especially vulnerable populations like older Americans. Our team of nursing home neglect lawyers understands the laws governing long-term care facilities and the COVID-19 safety protocols they should follow.
If your loved one has contracted the coronavirus due to nursing home negligence, we're prepared to listen to your concerns, answer your questions, potentially investigate your claims, and fight for maximum compensation on your behalf.
Have more questions about COVID-19 and nursing home negligence? Contact Paul Padda Law at (702) 366-1888, or reach out online to schedule a free, initial case consultation.